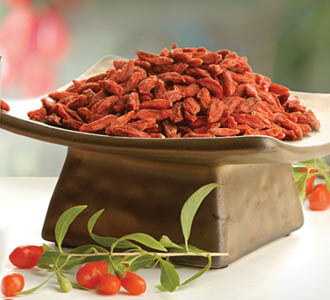 Feeling under the weather. Need a bit of Power Punch. Well try considering the NingXia Wolfberry. It is one of those Superfoods that revitalizes the body.
Amazing NingXia Wolfberry Nutrient Summary
NingXia Wolfberry is the richest known whole food source of natural Vitamin B1 or thiamine with sixty-seven times the thiamine of an equivalent amount of brown rice. Thiamine is responsible for proper energy production, carbohydrate metabolism, and thyroid function. Thiamine deficiencies can result in impaired carbohydrate burning and a decline in the energy hormone thyrotropin.
Wolfberry has one hundred times the niacin (Vitamin B3) of oat bran. Research documents the ability of NingXia wolfberries to support the health of the heart. NingXia wolfberries also have three times the vitamin C of oranges, five times the calcium of an equivalent amount of raw cauliflower and two times the beta carotene of raw spinach.
A 3 oz. serving of the NingXia Wolfberries dried contain nearly 1600 mg. of potassium, essential for normal electrolyte and pH balance within the cell. In addition, the berries have fiber, carotenoids, zeaxanthin, lutein, and beta-cryptoxanthin, all of which support the immune system and improve vision.
100g Fresh NingXia Wolfberry contains:
19 amino acids (5.8g protein)
22 trace minerals
5 unsaturated fatty acids
Polysaccharides
7 mg beta carotene
(=180% Vitamin A)
Vitamins B1, B6
100% Vitamin B2 (Riboflavin)*
300% Vitamin C*
90% Vitamin E*
10% Calcium*
24% Potassium*
100% Iron*
91% Selenium*
18% Zinc*
(*DV = Daily Value)