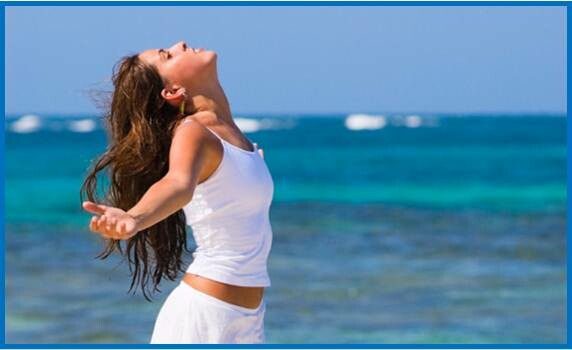 Yes, you are so very fortunate to be able to open your feeling heart to the One that live and breathes us all. There are no restrictions that hold you back from this simple act of surrender. Breath deeply in all the way to the base of your frontal line, hold for a second that calmness and then release the breath up your spinal line. As you do this let go of any negativity or thoughts or emotions that may distract you from that feeling of Peace and Calm.
Today, Thanksgiving is the traditional day to contemplate all that we have been given. And I have to say that my heart is filled with Gratitude for life, Love, my loving husband, my lovely daughter, my entire family. A warm safe home and my two beautiful cats, dear friends close by and far away, good health and Joy in my Heart.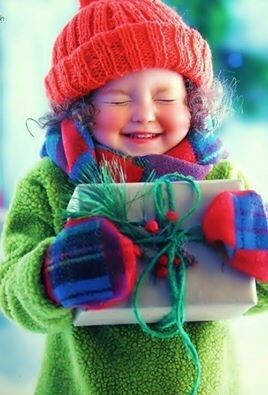 Let's face it the Holidays give us the perfect opportunity to shine our Love to all our family and friends. And here are 5 ways we can do this. When gifting we want to give the gift of our Love that best suits each person. It is called the Language of Love and is received in various ways depending on the person's personality.
One way is through Words. Some people love and desire verbal affirmation. Gifts that they may like are journals, or something for their desk or simple words of love and affirmation, letting them know that you love and appreciate them. Send them the cutest Christmas Card. Or give them inspiration through your gift.
Another way are acts of service. They may need an action tied to your appreciation for them. Make them breakfast in bed, fill up their car with gas, or a nice massage or take them for a hike in a Redwood Forest.
Some people enjoy receiving gifts. This is a language of love too and it takes careful feeling into the person to give them a gift that they appreciate and can receive. Perhaps they would like a home made gift, or a special sweater to keep them warm during the winter days, or discover ways to nurture them with healthy gifts for self pampering.
And then some people love to spend quality time with their friends. This can be creative during our social distancing. So here are a few suggestions.
1. Plan a virtual spa day with a mask from Young Living's ART Beauty Masks. This will nurture and moisturize your skin which includes Orchid Flower Extract, Frankincense, Cedarwood Essential Oil, Lavender and Vanilla and much more.
2. Set a FaceTime date
3. Invite your quarantine group to a backyard smores hangout
And the 5th language of love is Physical Touch. This person melts when love or care is communicated through touch. When they consent, they like to be hugged, kissed, or to have their hand held. Physical intimacy is what they value most as it represents emotional connectivity.
This person never passes up an opportunity to go to the spa. They are the friend who shows affection and the type of person that says "I'm a hugger" when meeting new people. So here are a few ideas Physical Touch Gifts
1. Soft sheets for a good night's sleep
2. Create closeness with a bottle of Young Living's Lavender Essential oil and a Diffuser
3. If you can, give them a big hug or perhaps a Virtual Hug.
Hope you enjoyed this creative Gift List. And it inspires you in some small way to transform your Gifting this Holiday Season.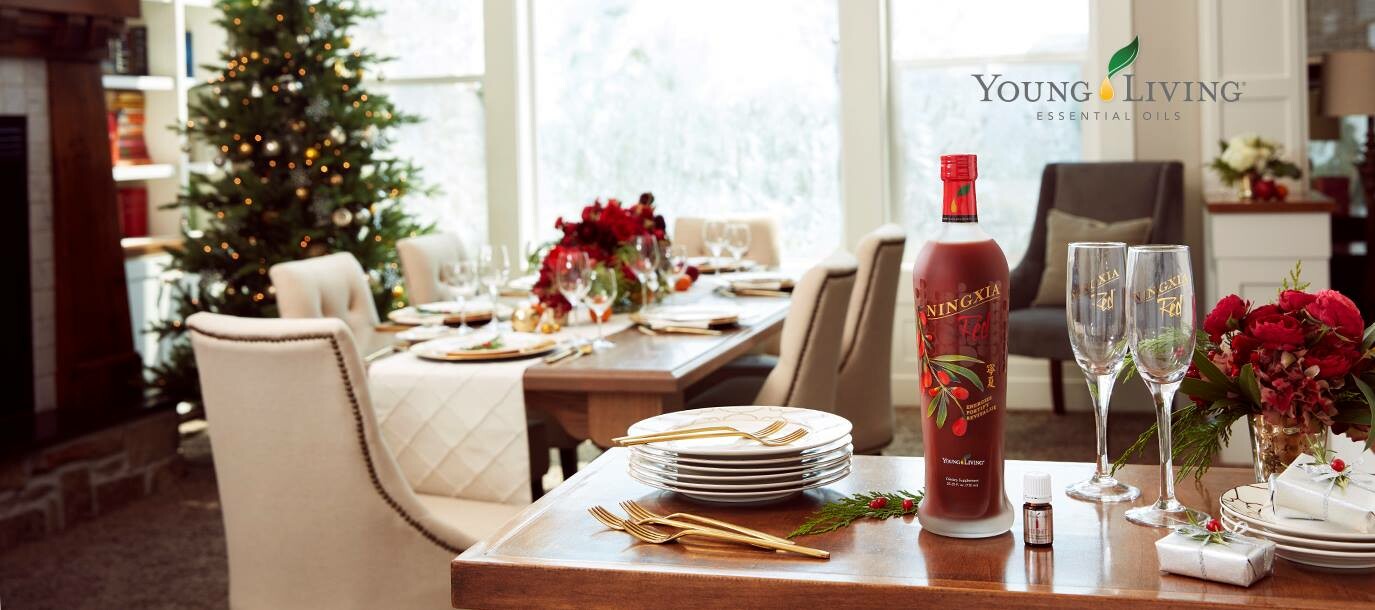 Let's take advantage of the New Moon that is coming up this Saturday and make some changes in our homes! The Holidays begin in just a couple of weeks, starting with Thanksgiving and then Christmas and I don't know about you but for me the time in between goes very fast. So now I have begun to bring new energy into my home with Holiday decor. This is always so much fun. Once those lights go up your home will begin to Sparkle.
Another way to bring a sparkle to your home is to diffuse essential oils. I love to diffuse essential oils that support the Christmas Spirit. Some of my favorite oils to diffuse right now are, Christmas Spirit, Winters Night, Pine, Evergreen Essence, Orange, Cinnamon Bark, Spruce.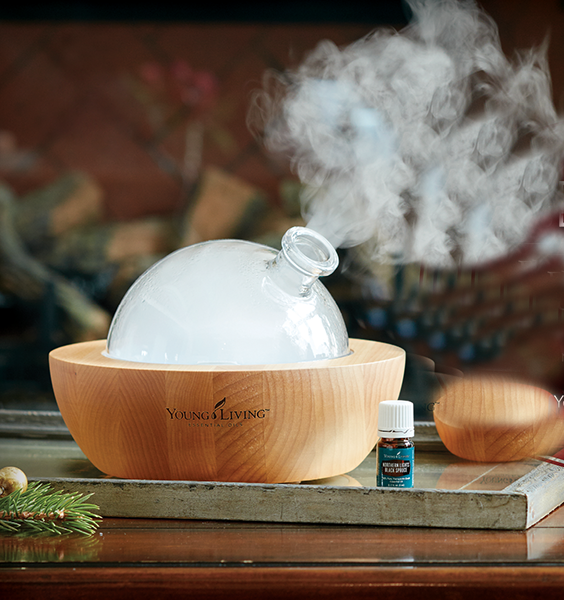 Great time to plan out your gifts for family and friends. I enjoy making some of my gifts as there is nothing like receiving a home made gift filled with Love. I have many DIY recipes for creams, salves, and delicious raw desserts. I have been collecting cute Holiday gift boxes from the dollar store to use.
Creating festive flower arrangements with silk flowers is another way to make your home sparkle. And you can also make flower arrangements weekly using real flowers for the colors of the season. For Thanksgiving it would most likely be yellow, orange, burgundy, gold and for Christmas you could use red, white, green, gold, silver and add some sparkle too. I like to pick greens that I find around my house.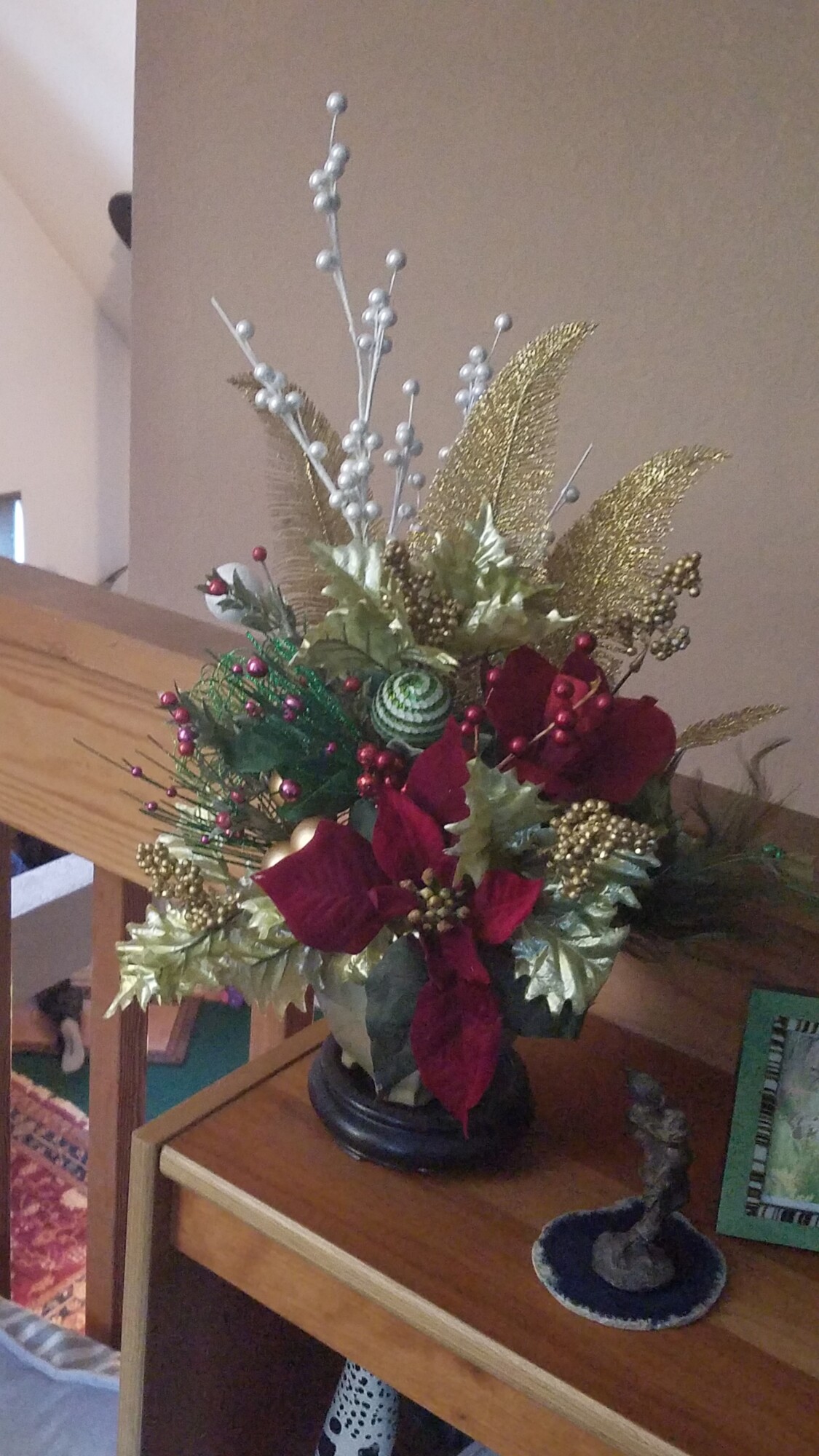 Another way to bring sparkle is to drink Ningxia Red Juice. And to have some on hand to serve to any guests that may stop by. It is healthy, filled with antioxidants, and it is RED. Delicious. Can be diluted with a bit of water, or sparkling water, or just taken straight in a shot glass. This will give you energy and you will know your immune system is benefiting from this infusion of Love.